InStyle.com
tell us that Long necklaces add length to a short neck and bring attention away from hips and to the front and center of your body.
Check out our
Coral and Navy Long Necklace for only $26.00
. This color combo will not only brighten up your winter wardrobe but will transition into summer with ease.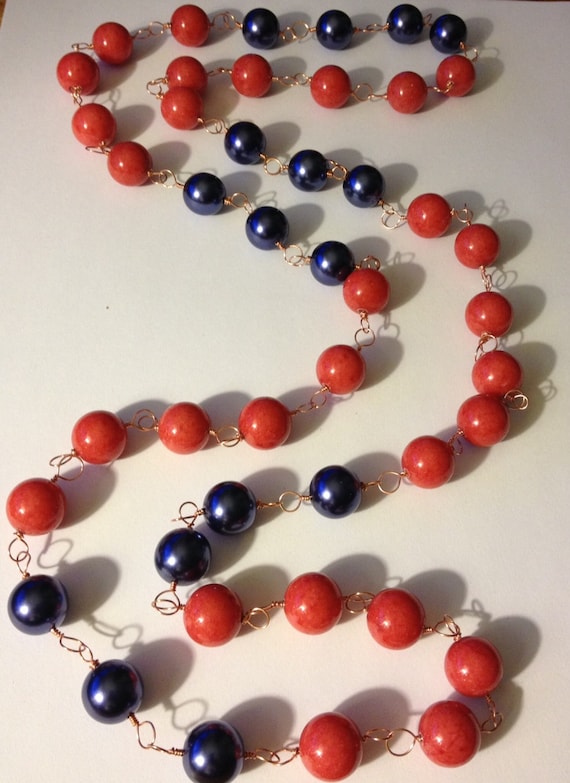 With Love From LBD,
XO